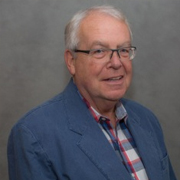 Chairman's Welcome
NOTICE
Due to the current restrictions on public gatherings and in accordance with new the Regulations on Council meetings, the next meeting of the Parish Council due to take place on 20th April 2020 has been CANCELLED.
In addition, the Annual Parish Meeting and Annual Meeting of the Parish Council both due to be held on the 18th May 2020 are also CANCELLED.
This means that, in accordance with the Regulations, the current Parish Council Chairman Nick Sugden and Vice Chairman Ed Sheppard will remain in office until the next Annual meeting to be held in May 2021.
Please check www.clentparishcouncil.gov.uk for updates.
You can get in touch with the Parish Council Clerk in the following ways:
E-mail: clerk@clentparishcouncil.gov.uk
Telephone: 07929 213117
April/May 2020

Hello everyone!
Are you unable to leave your home because of Covid 19/Coronavirus and would appreciate some help?
Would you like to offer mutual support to people in our communities?
We're here for you.
Download our leaflet for more information and some advice to help keep you safe, using the link below.
Download our flyer here.