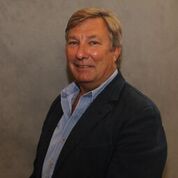 Chairman's Welcome
Community Litter Pick
Clent Parish Council in conjunction with the Youth Council
invite you to join them in a Community Litter Pick.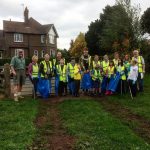 Saturday 6th April
12pm Meeting at the entrance to the Cricket Pitch, Centenary Field.
Everyone Welcome
Cllr Peter Bates
Clent Parish Council
What are the Issues & Options for Bromsgrove's Local Plan Review?
Get involved…tell us what you think!
We need your help to identify all of the planning issues facing Bromsgrove in order to develop appropriate policies to address them. The Issues and Options consultation will be open from the 24th September to 19th November 2018 (Subject to member Approval).
We will be seeking your views on the following:
Strategic Issues for Bromsgrove District
Housing
Employment
Transport
Town Centre and Local Centres
Social Infrastructure
Natural & Historic Environment
Climate Change and Water Resources
How can I have my say?
Strategic Planning Officers will be attending the Parish Council meeting on the Monday 15th October 2018, 6.30pm to talk to residents about the Local Plan Review.
If you are unable to make this event, there will be an opportunity to attend other events throughout the consultation period, details of which can be found on the following webpage;
http://www.bromsgrove.gov.uk/districtplan
Clent resident's novel published

The Family Rebel
A historical adventure novel by Clent Author Stan Bloxham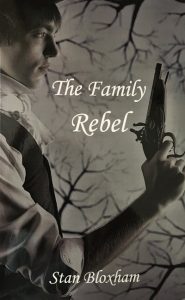 1775. Oxfordshire farmer William Bloxham discovers his bastard son Billy involved in a desperate plot to kidnap
King George Ⅲ.
Determined to save the lad from being hanged for treason, William leaves land and family in the hands of his pregnant wife Anne, takes up arms, and pursues the gang to London.
Read a 'taster' of this exciting tale on authorstanbloxham.org.uk
Then buy the book, signed, direct from Stan for £6,
or from Amazon for £6.99.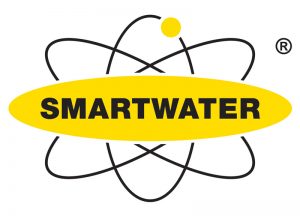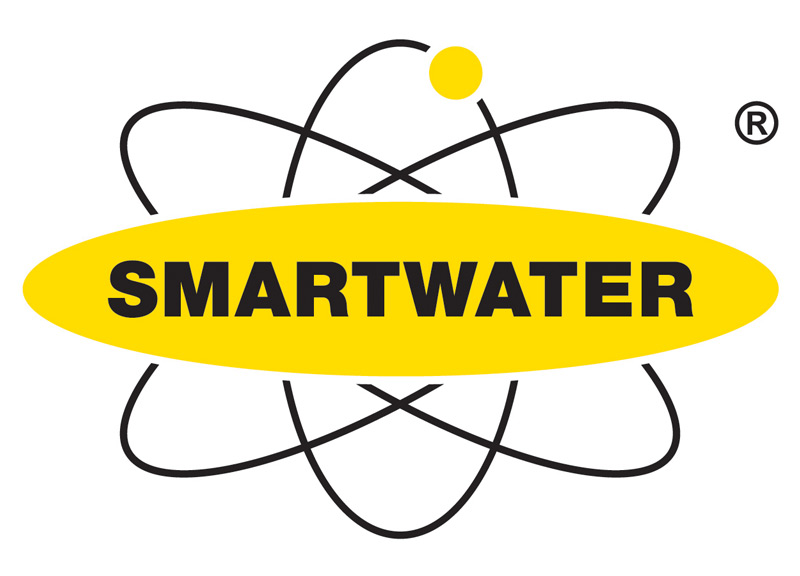 FREE SMARTWATER KIT
NOW AVAILABLE
In our last newsletter, the Parish Council identified some initiatives to combat crime in our Parish.
One of these is the community wide roll out of Smartwater Kits.
Smartwater is an invisible, non-toxic and non-removable substance that can be applied to anything you own without damaging it. It can be easily detected by a special ultraviolet black light that is carried by most Police and Enforcement Officers.
Each bottle of Smartwater is unique to your address allowing items to be traced back to you. There is no doubt as to ownership and criminals avoid Smartwater marked items as prosecution is almost guaranteed.
The most successful Smartwater schemes are where the whole neighbourhood participates, therefore the Parish Council have purchased enough Smartwater kits to supply every home in Clent without charge.
Call into Clent Parish Hall between 9.00am and 5.00pm on Saturday 28th April 2018 to pick up your FREE Smartwater kit.
If you cannot collect on 28th April and would like to make alternative arrangements contact clent.parish@btconnect.com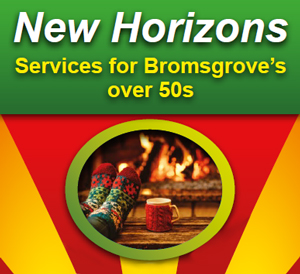 New Horizons Winter Edition 2017
Services for Bromsgrove's over 50s
Download this A4 brochure which signposts key services, links and contacts for people over 50.
Keeping Well in Winter, Looking after yourself, Going outdoors, Have your home prepared, Useful contacts. 
Download New Horizons Winter 2017
Clent Village Residents
Please sign up to the new Clent Village Residents Facebook Page.
Click here to visit the FB page
This is a Closed FB Group. Anyone can find the group and see who's in it. However, only members can see posts.
Also, in a closed group, admins must approve members.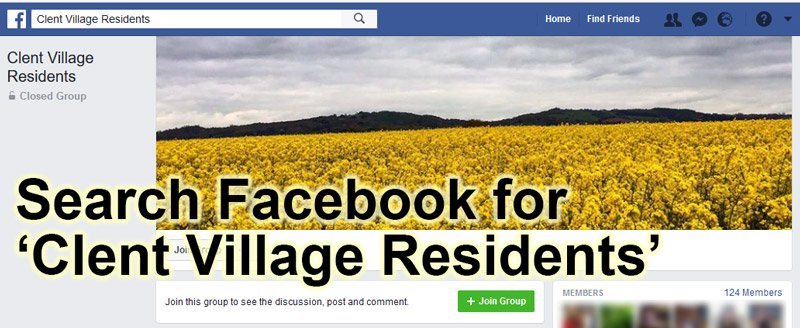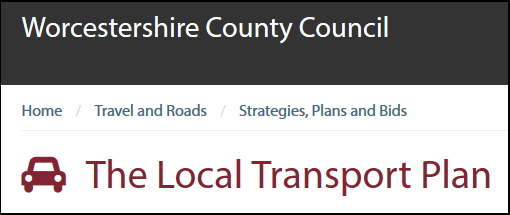 Worcestershire CC are now inviting you to send your comments and feedback on the Local Transport Plan 4, whether you are a local resident, a business or a visitor, as these will help to shape the documents.
Click here for more information and the survey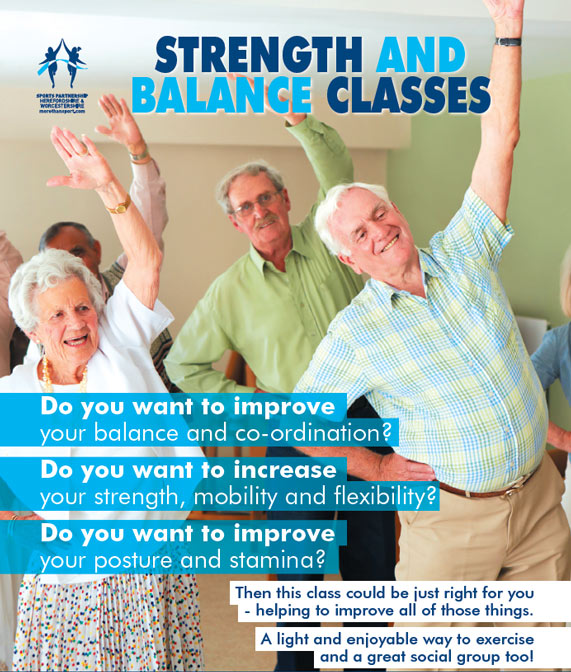 Strength and Balance Classes
To find out more about Strength and Balance Classes that are currently running near you please contact the number below or pick up a leaflet from your local GP Surgery or pharmacy.
Please contact the strength and balance co-ordinator at Bromsgrove District and Redditch Borough Councils on 01527 881404 or email sd@bromsgroveandredditch.gov.uk
Download the Information Leaflet and Application Form