Welcome to Clent Parish Council website.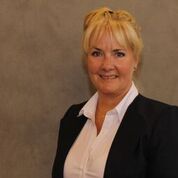 I am very pleased to be able to welcome you to the Clent Parish Council website.
Clent is a beautiful rural parish at the foot of the Clent Hills and surrounded by Worcestershire countryside.
The Parish Council consists of 7 Councillors and meets on the third Monday of each month to discuss matters of interest to local residents. Our Agendas and Minutes of each meeting can be found on this site together with other useful information for residents.
We aim to provide an open, approachable and representative council. As such, this site will become more community based acting as a hub for the wider village, with links to clubs, societies and local businesses.
I hope you find our website both informative and easy to use. If you have any comments or suggestions that you would like us to consider for the site then please let our Clerk, Ruth Mullet know at clentparish@btconnect.com
Caroline Howard, Chairman