Sanders Park Tuesdays 10am to 1pm
Alvechurch Meadows Saturdays 10am to 2pm
Clent Park Sundays 10am to 12pm

During August 2020 a qualified instructor will be on hand to give free guidance on how to use the free fitness equipment.
No need to book, just turn up.
Government guidelines will be followed to ensure safety for all.
For more information contact Hayley on 01527 881404 or hayley.gwilliam@bromsgroveandredditch.gov.uk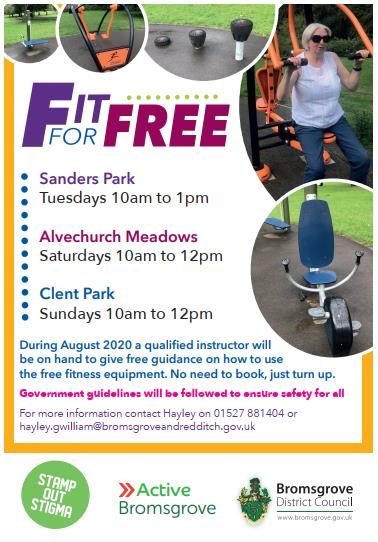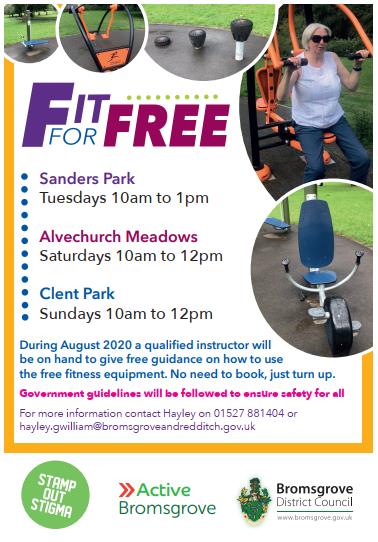 Fit for Free August 2020