Next Meeting:





The next meeting will be the Annual Meeting of the Parish Council, at 7:00pm on Monday 15th May 2023 at Clent Parish Hall.


Press and public are cordially invited to attend.
Please contact the Clerk for information about how members of the public can participate:  
clerk@clentparishcouncil.gov.uk
Meetings are open to all residents.
Physical meetings will be the Clent Parish Hall, Church Avenue, Clent, DY9 9QT, commencing at 7.00p.m.
Parish Council Meetings in 2023
16 Jan | 20 Feb | 20 Mar | 17 Apr | 15 May | 
19 Jun | 17 Jul | 18 Sep | 16 Oct | 20 Nov |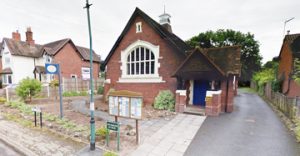 Democratic Half-hour/Public Question Time information:

Electors are always welcome and are invited to give their views and question the Parish Council on issues on the Agenda, or raise issues for future consideration at the discretion of the Chairman.
A Councillor with a prejudicial interest in a particular issue may address the Council on the issue during public question time, subject to the Councillor leaving the room in the event of an exchange of the issue between the public and the Council during public question time.
The time of the democratic half-hour is at the discretion of the Chairman.
Clent Parish Council Meeting Records 2023
Clent Parish Council Meeting Records 2022